Healing/Heelkracht is an exhibition that takes place in the gasthuiskapel and in the Sint Bertinuskerk in Poperinge, Flanders, Belgium, to commemorate the contribution of the nurses on the Western Front in the First World War. Curated by Chantal Pollier and Annemie Morisse ( WO1 cell Poperinge) and supported by Toerisme Vlaanderen and Gone West.
"The exhibition HEELKRACHT / HEALING brings the story of the Belgian nurses during the First World War for the first time. A lot of research was done and eventually a book was written about it by Luc De Muynck. One of them is countess Maria van den Steen de Jehay. The Countess Maria van den Steen de Jehay was a nurse and the driving force behind the Elisabeth Hospital in Poperinge. With friend and foe she is known as the major of Poperinge. Throughout the war, she and her nurses took care of citizens and soldiers. The motto: sometimes heal, often enlighten, always comfort. It is also the leitmotif for the four contemporary artists who reside in the guesthouse chapel this summer: Chantal Pollier (B), Ezra Veldhuis (Netherlands), Harlinde De Mol (B) and Eleanor Crook (UK). Four women give their artistic vision on the themes of mortality, physicality, healing power and comfort."
Powered by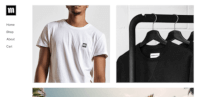 Create your own unique website with customizable templates.