A Nice exhibition opening. if you have the chance to come have a look, please do.
Sun 17 June, 12:00 – 14:00
Thu 21 June, 12:00 – 14:00
Fri 22 June, 18:30 – 20:30
Sun 24 June, 11:00 – 14:00
All other days visits are possible after appointment.
http://cosmonauts.oursite.eu/
Here are some photos of my work represented on the exhibition. With a big thank you to Allison Hake,
Makis and Veronica Aris.
​The exhibition runs until the 25th of June.
Powered by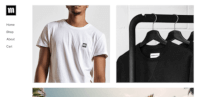 Create your own unique website with customizable templates.